---
This is Paladins OB 56 patch, featuring different balance changes, new skins and more. Continue reading for more information.
New Skins
Ash Ronin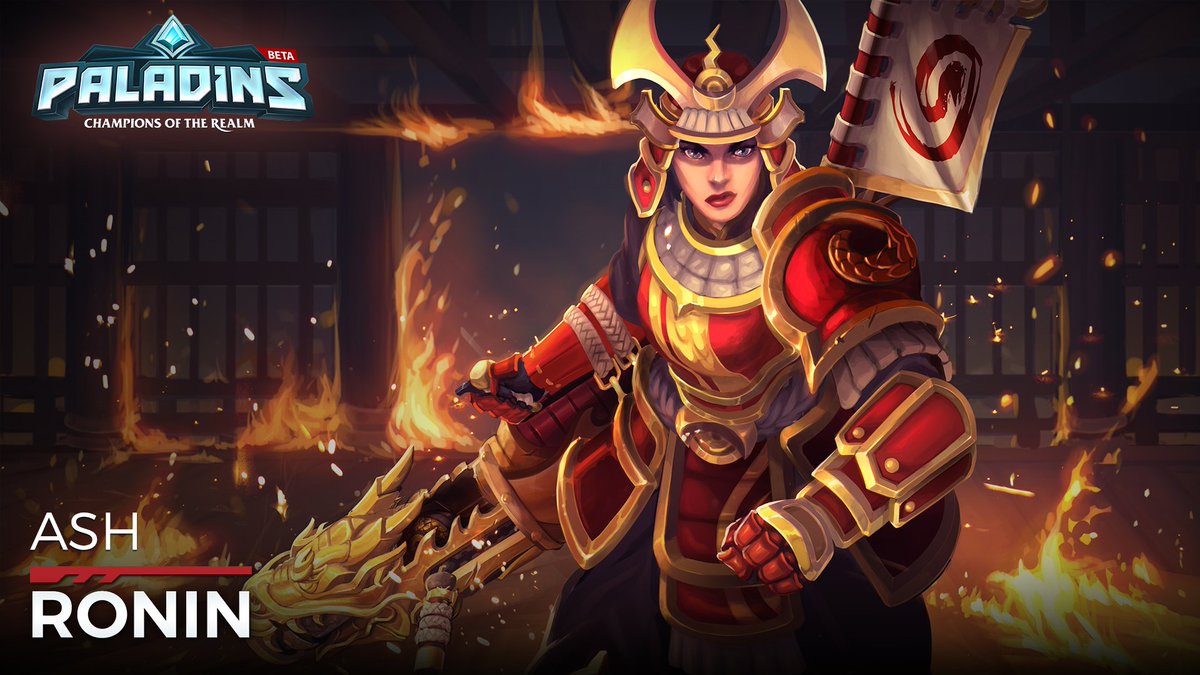 Atomic Kinessa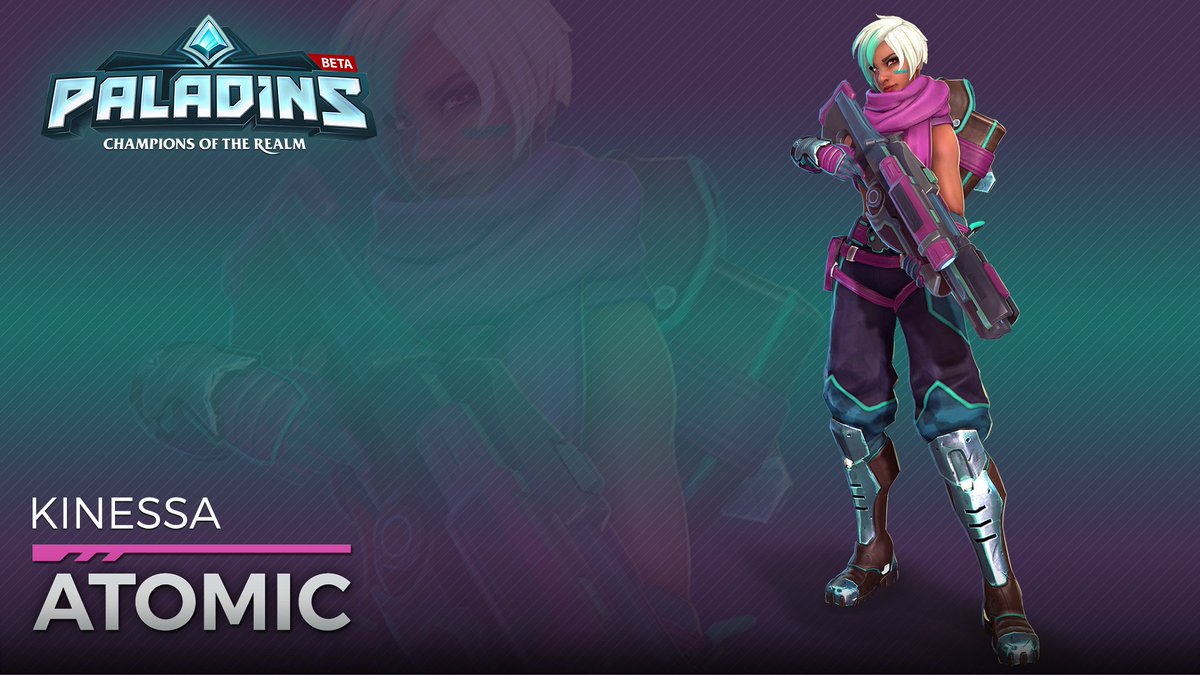 Kunoichi Skye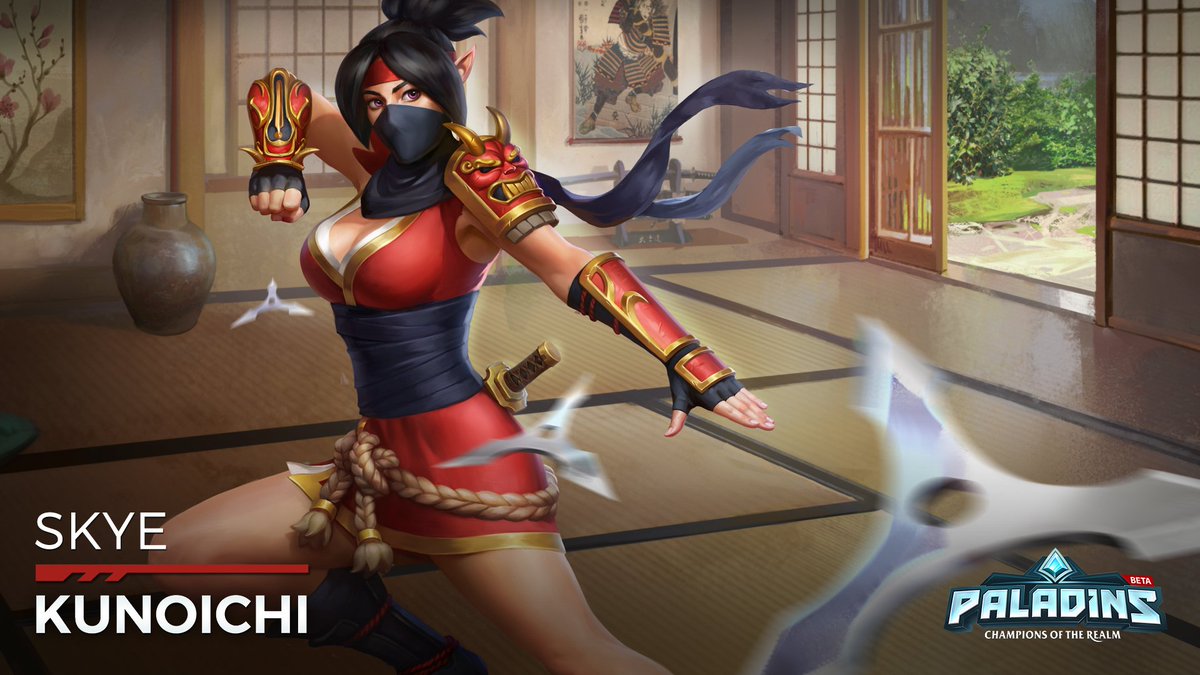 Terromorph Drogoz
---
New Maps
No new maps this patch!
Balance Changes
Androxus
Ash
Rally Here

Now also increased ultimate charge rate by 15%.
Barik
Turret

No longer detects stealth.

Fortify

Now also reduces the cooldown of Barricade by 3s.
Buck
Bulk Up

Now also grants 15% increased damage while recovery is active.
Cassie
Exaction

Damage bonus reduced from 40% to 30%.
Jenos
General

Health reduced from 2600 to 2400.
Lex
Retribution

No longer reveals stealthed targets

Heroism

Attack speed increased from 25% to 35%.
Lian
Eminence

Now starts dealing bonus damage at 50ft instead of 100ft.
Grover
Throwing Axe

Prefire reduced from 0.3s to 0.2s.
Postfire reduced from 0.8s to 0.7s.
Damage reduced from 400 to 330.

Whirlwind

Fixed a bug where Whirlwind could heal deployable shields.
Makoa
Dredge Anchor

Fixed a bug where Makoa could spin to trap players in the hook for longer than intended. Makoa's pull will no longer update its endpoint once the target is within 8ft of Makoa.
Ruckus
Miniguns

Spin up time reduced from 3s to 1s.
Damage reduced from 53 to 48.
Seris
Soul Orb

No longer required to hold firing input for the first orb to shoot out.
Sha Lin
General

Reduced the amount Sha Lin is slowed while drawing his bow from 30% to 10%.
Skye
General

Health increased from 1800 to 2000.
Willo
Scorched Earth

Now also reduces the cooldown of Dead Zone by 3s.
Ying
Illusory Mirror

Refire time reduced from 0.7s to 0.5s.
Time between shots reduced from 0.1s to 0.05s.
Ammo count increased from 6 to 8.

Focusing Lens

Bonus damage reduced from 200 to 150.
Miscellaneous
New Necromancer Chest for Seris, Lex, and Zhin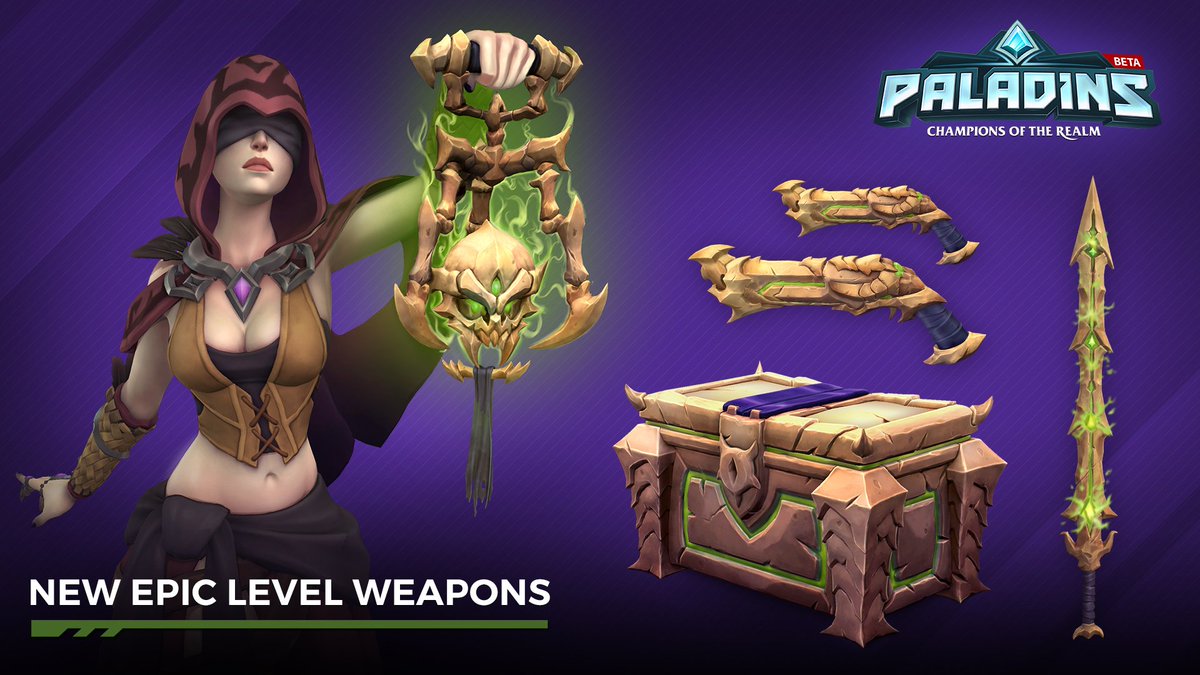 New Ranked System! Ranked 2.0
New ranked system coming to Paladins! Bronze, Silver, Gold, Platinum, and Diamond coming with 5 divisions, while Master and Grandmaster are coming with only one division. You firstly are on Bronze V and then you can rank up to IV, III, II and I, when you get over Bronze I you go to Silver V, and the same goes on with other divisions.
You get Tribute Points for every win. When you reach 100 points you get to the next division.
Today, we're introducing Ranked 2.0: A wide-sweeping update of Paladins' Competitive Mode.
This long-awaited update revamps our early Beta Competitive Mode into a robust ranked queue that is more welcoming to new players, more satisfying for existing competitive players, and full of Epic rewards.
Become a Grandmaster
In Ranked 2.0, you'll progress through five tiers, each with five divisions. From Bronze V to Diamond I, you'll know exactly where you stand. Think you're the best of the best? Prove it by qualifying for the elite Grandmasters tier… or prove you're the best at your main on our Champion-specific Leaderboards.
Climb the Ladder
Win ranked games to earn Tribute Points. Once you hit 100 TP, you'll advance a division – or multiple divisions, if you're good enough. But be careful: losing games will cause you to lose TP. Once you lose a game while at 0 TP, you'll drop a Division.
Easy to Start
You should be able to hone your skills against high-quality competition, regardless of your experience. If you're Account Level 15 with 12 owned Champions, you can now queue for Ranked 2.0. That's right: no more Mastery requirements, just a refined system with good matches for all skill levels.
Earn Epic Rewards
True competitors deserve great rewards. We've got you covered.
Play 15 Qualifying Matches: Champion Skin Chest Roll
Play 25 Games: Weapon Chest Roll
Win 100 Games: Epic Terrormorph's Maw Drogoz Weapon Skin
Win 200 Games: Exclusive Title
Reach Gold V: Epic Terrormorph Drogoz Champion Skin Collection
End the Season in Grandmasters, or top 3 on a Champion Leaderboard: Crystal Rewards
---